STRATEGY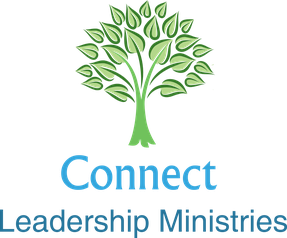 THE STORY BEHIND OUR LOGO: ROOTS DOWN BRANCHES OUT
We believe Christian leaders must be deeply rooted in Jesus so they naturally produce His fruit - John 15:5. Therefore, Connect Ministries is committed to developing leaders from the inside out who organically live mission because they have the Spirit of Jesus overflowing from inside of them - John 7: 37, 38. 
THE 3 M'S
Connect Ministries is involved in what we call the 3 M's of ministry - Mission, Movement and Multiplication.
1. MISSION: Initiating Mission In And Through Local Churches Or Church Plants
We are committed to calling young adults to join together in which they support each other in doing mission in vulnerable neighbourhoods. Our prayer is that these "young adults" will plant churches or participate in struggling churches and provide the energy and purpose needed for the church to join them in reaching out to the neighbourhood.  The goal will be for the church to become a sending hub for missional actions within the at - risk neighbourhood it is located in.
2. MOVEMENT: RED LETTER CHRISTIANITY
We believe that young adults will lead the way in mission and because of this we are committed to working with them in doing mission. We motivate, recruit, equip and send young adult volunteers into our cities to join together with the purpose to do mission through urban churches or church plants. In this manner we come to see that true spiritual formation of young leaders takes place within the context of mission.

We call this praxis oriented community of young adults "Red Letter Christians" as we seek to develop a movement of young leaders who seriously seek to live out the words of Jesus that are written in red in certain versions of the Bible. We believe that the entire Scriptures are inspired by God and honour the Word of God from Genesis to Revelation. However, we choose to highlight the "red letters" of Jesus as we live out mission within our community context.
On top of the general equipping we are involved in we also provide  more intense 9 month Internships for young leaders interested in developing their leadership potential while also gaining important ministry experience.  We place our Interns in inner - city churches or church plants  where they will be stretched as they initiate and build a sustainable ministry in a vulnerable community within a local church or by planting a church.
Our Interns will not be alone as throughout the year they will experience: 
Community Living
Our Interns will live together in teams, praying, sharing and learning what it means to be the community of Christ among the poor.  They will also join others in the church / church plant who they serve alongside of in doing mission.
Coaching And Mentoring
Our Interns will spend time with a coach / mentor who will listen and help shape their ministry plan as well as provide counsel and prayer support. The coffee will be good and the conversation even better! 
Equipping And Training
Our Interns will receive top notch leadership training, ministry development and spiritual formation on a regular basis.  Opportunity to further their education is available through our partnership with the Antioch School Of Church Planting And Leadership Development. For further information please see the "Antioch School" link in our Menu on the top of this page.
Empowerment
At the end of the 9 month Internship we are confidant that our graduates will be fully equipped to take on the world in any way the Lord calls them. We also will do our best to help alumni who feel called to professional ministry find placements through our vast number of ministry contacts. It is our belief that the knowledge and skills gained through Connect Ministries will equip and embolden our Interns to be prime candidates for future full - time ministry. At the same time the church or church plant they served in has also been empowered through the sustainable ministries our Interns have started as well as through the training they have received through Connect Ministries. 
To register to be an Intern please go to the Intern link for more information
3. MULTIPLICATION
As our Interns graduate and return to their home country, or are led to serve in another country, we will work with them in establishing their own Connect Ministries hubs. It is our prayer that these missional hubs will create and energize more "red letter" movements of young adults from other countries so that a mission movement is multiplied on a global basis.