CURRENT MINISTRIES
Connect Ministries is involved in ten various ministries that revolve around our "3M" priority of Mission, Movement and Multiplication (See Strategy Section on this website).
All the ministries below focus on one or all of our "3M's":
1. Mission in words and deeds that exemplifies the Kingdom of God on earth as it is in heaven.This mission takes place through the formation of "Mission Communities" that serve through local churches or church plants located in vulnerable neighbourhoods.
2. Movement of what we call "Red Letter Christians" that seriously commit to living out the red letters of Jesus particularly in vulnerable communities.
3. Multiplication of  the "red letter" missional movement by being involved in the church, the Body of Christ,  locally, nationally and globally.
Here is a run down of the many ministries Connect is currently involved in:
1. SIC: SIMPLE INCARNATIONAL CHURCHES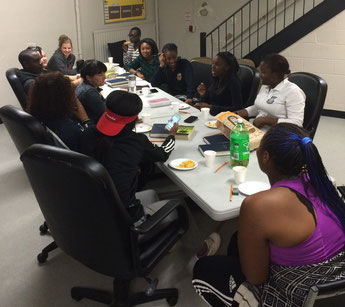 Connect Ministries is currently planting two churches in the Toronto neighbourhood of Scarborough. We are currently seeking people to join these church plants by becoming part of our Simple Incarnational Church (SIC) in these neighbourhoods. Our goal is to have church as a community in which we empty ourselves so we can be filled with Jesus and be his incarnational presence  where ever we are. Our churches are simple, relational (lots of food) and missional in accordance to how God is leading us in freedom to serve with our creativity and giftedness. Our prayer is that our churches will represent the Kingdom of God within our neighbourhood & friendship clusters in unique and wonderful ways.
We are currently active in the following three urban neighbourhoods. We hope to add more in the coming year. These neighbourhoods are as follows:
Scarborough South: Warden Underground Church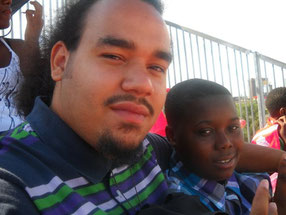 We have a SIC being established in a South Scarborough Government Housing neighbourhood in partnership with the Mennonite Church Eastern Canada. This Mission Community is known as the Warden Underground church headed up by Jordan Thoms. Jordan is a resident of the community with a heavy burden for his neighbours living there. He hopes to have his SIC involved in volunteering in the local social services that operate in his community.  The end result of Jordan's plans for his neighbourhood is that God will plant a viable church for the people and by the people in his neighbourhood.
Scarborough East: Soul House Church Plant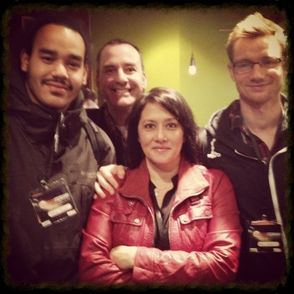 Judith McCartney is a ministry veteran who is planting a house church to reach parents of children who are elite athletes. Since Judith has two children who are elite athletes she has come to see that many families of athletes do not have the time on Sunday to attend a church as their children are active in their sport on that day. There are tens of thousands of families who need Christ but never hear of him because the church is absent from the playing fields and arenas in which they inhabit. Judith is passionate for them to come to know Christ and have a church they can be part of, a church for athletes and their parents.
Jane And Finch: Jane Finch Faith Community Church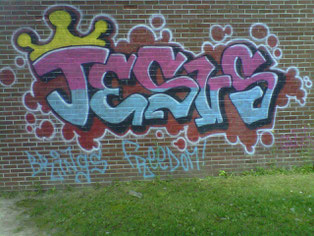 Connect Ministries is involved in working with a wonderful brother named Hans Peters at "The Jane Finch Faith Community Church" in the Jane and Finch neighbourhood of Toronto. Our goal is to work with Pastor Hans as he develops young leaders in his church with a goal to impact his neighbourhood through Jesus. We are looking for people who will join Pastor Hans as they serve the wonderful people in Jane and Finch. For more information on "The Jane Finch Faith Community Church" please click on to - www.jffcc.com
2. ANTIOCH SCHOOL OF CHURCH PLANTING AND LEADERSHIP DEVELOPMENT

Connect, in partnership with Antioch School Of Church Planting And Leadership Development (www.antiochschool.edu), has created a Bible College and Seminary accredited to grant Bachelor and Masters Degree's in theology and ministry. Our goal is to equip a growing movement of young emerging leaders who we can send out to revitalize dying churches or plant churches with a mission priority in vulnerable neighbourhoods. For more information please click the "Antioch School" link on the top of this page.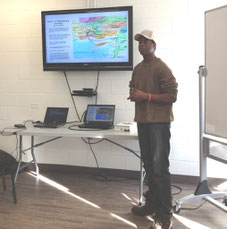 Students have opportunities to interact together with Scripture as well as  teach one another in a challenging environment while working on their theology or ministry degree.
3. JOBS FOR LIFE

Our churches train up people from our neighbourhoods to be employable and then place our graduates into jobs through our partners in the business world.  We are thankful for Jobs For Life and the Christian business leaders we have partnered with in helping us empower those we love and serve. 
4. INTERN PROGRAM: PRACTICAL LEADERSHIP DEVELOPMENT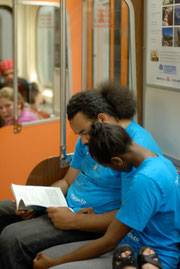 We are always seeking young leaders who feel they might be called to full - time vocational mission by offering an intense 9 month Internship Program. These Interns will serve in a vulnerable community by creating community based mission through a "Mission Community" sent to be part of a local urban church or church plant located in a vulnerable neighbourhood. Leadership development is a big part of this program as our Interns will be coached, mentored and equipped in their leadership development as they serve the neighbourhoods with the churches and church plant we have partnered with. All Interns can also work towards a Bachelor or Masters of Theology or Ministry degree through our "Antioch School".
If interested in being an Intern please go to the "Internships" section of our website for more information.
5. URBAN LIGHTS NETWORK
Connect believes in the importance of Jesus' prayer for unity found in John 17: 2- 23. In response to His desire for the church to be one we are involved in enlisting churches willing to partner together around mission. Our heart and passion is to see vulnerable communities transformed by the power of the Gospel lived out through the Body of Christ acting in unity. Various events, training gatherings and partnerships are constantly in the works as we serve Jesus together as the one true church. For more information please click the "Urban Lights Church Network" link on the top of this page.
6. MICAH GROUPS - www.micahgroups.org

Connect has partnered with Fuller Seminary and the Lloyd John Oglivie Institute Of Preaching in leading a Micah Group in Toronto. The purpose of Micah Groups is; "To form empowered, wise preachers who seek justice, love mercy, and walk humbly with God leading others to join God's mission in the world." They take place bi - monthly and consist of Pastors from various denominations, cultures and socio - economic backgrounds all gathering together in a challenging environment.
7. MISSION TRAINING FOR PARTNERING CHURCHES IN URBAN NEIGHBOURHOODS
We work with church leaders from vulnerable communities in training and coaching in community based mission. Currently we are in partnership with the Mennonite Church Eastern Canada as well as partnerships with Baptist and AGC churches. We are open to all denominations who are interested in reaching their communties within the urban context. All pastors of churches involved in Connect Ministries are invited to be part of our Micah Group.
8. EVENTS
Connect Ministries is involved in events geared for young adults to expose and motivate them about mission. Some of these events are - worship nights, prayer meetings, mission days, etc.  To learn about upcoming events please log onto the "Latest News" link on the Navigational Bar on the top of this page.
9. SPEAKING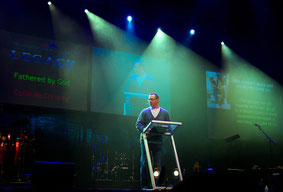 Rev. Colin McCartney has an intensive writing and speaking ministry. Many of our young leaders hear about Connect Ministries through his speaking ministry. To learn more about Colin's speaking please click - "Book A Speaker" .