ANTIOCH SCHOOL OF CHURCH PLANTING AND LEADERSHIP DEVELOPMENT
Accredited to grant Bachelor's and Masters degrees in theology and ministry.
THE NEED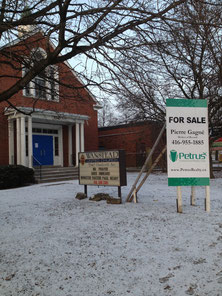 In the city many churches are being sold off because they have become ineffective relics of a time long past. Connect wants to change this urban phenomena and one way we hope to accomplish this is by training up young leaders from government housing communities to plant or lead churches in their own neighbourhoods through our partnership with the "Antioch School Of Church Planting and Leadership Development"(www.antiochschool.edu). Through Antioch we are able to grant accredited Bachelor and Master's level degree's in theology and ministry. 
The "Antioch School Of Church Planting And Leadership Development" is a low cost alternative to traditional based theological education (up to a quarter of the cost of traditional campus centered Bible Colleges and Seminaries) and is based heavily on leadership development, practical skill and theological understanding for all of our students. Bachelors and Masters degree programs will take 3 - 4 years to complete with a 20 hour per week commitment to complete all practicums, reading and written assignments as well as weekly class attendance.
Through our partnership with Antioch we hope to train, equip and send out a new generation of emerging leaders who can revitalize dying churches or plant urban churches in vulnerable neighbourhoods where there is no church presence. We also pray many of our students will come from the very neighbourhoods we serve so that they can plant or revitalize churches in  their own vulnerable communities.
The "Antioch School Of Church Planting And Leadership Development" is open to all Interns and others partnered with Connect Ministries who desire to receive a Certificate, Bachelors or Masters Degree in Theology or Ministry.